Table of Contents
Raspberry Pi VGA-Board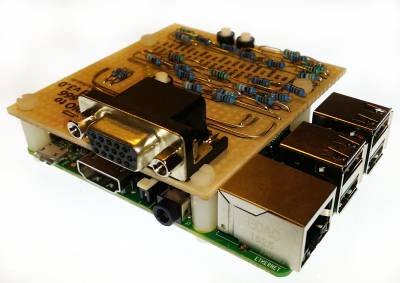 A VGA 666 Hut for the Raspberry PI. It provides a VGA output over the GPIOs It's build wiht a resistor ladder - 6 resistors for each colour. And that's why it will use so many pins: GPIO Pins 2-21.
The design of the adapter is based on Raspberry-Pi VGA Adapter of G.J. van Loo, it needs the same software like the original adapter:
https://github.com/fenlogic/vga666.git
Front: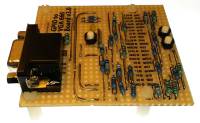 Back: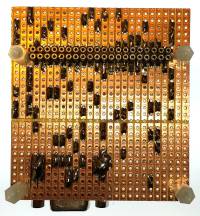 ---
Schematic
VGA Socket
The VGA socket is a bit tricky. One has to cut some pins and solder all ground pins together. Here are some pictures how it is done:
1.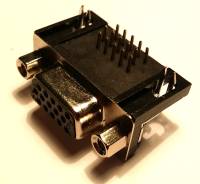 2.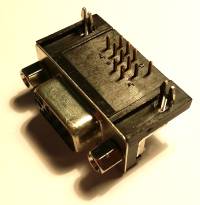 3.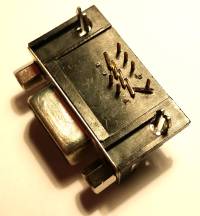 4.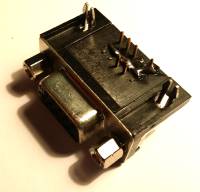 Pin 9 has changed from key to +5V so it's best to remouve it!
https://en.wikipedia.org/wiki/VGA_connector

---
Paper-PCB
Parts
Resistors:

2x 120 Ohm

3x 500 Ohm

4x 1kOhm

3x 2 kOhm

3x 4 kOhm

3x 8 kOhm

3x 16 kOhm

Mechanical:

VGA connector

1x connector 2x20pin

1x buttons
---
Installation
Links
License
The Raspberry Pi VGA-Board was designed by Wolfgang Spahn 2014-19.
It is licensed under a Creative Commons Attribution-NonCommercial-ShareAlike 4.0 International License.
---