Table of Contents
Programming Board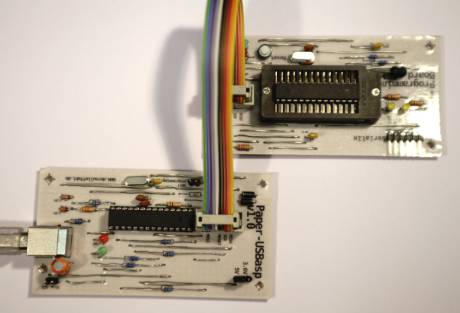 That board can be used together with an AVR Programmer, or the Paper USBasp for burning bootloader or programming Atmega8, 126 or 328 chips.
Front: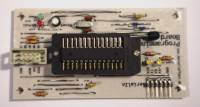 Back:
---
Paper-PCB
Parts
IC socket, 28 pin

4 loe current LEDs red, green, yellow

2 capacitors 100nF

2 capacitors 22pF

resistors: 4x 2kOhm, 2x 1kOhm, 1x 10kOhm

10 pin socket

6 pins
---
License
The Programming Board was designed by Wolfgang Spahn 2013.
It is licensed under a Creative Commons Attribution-NonCommercial-ShareAlike 4.0 International License.
---