Table of Contents
PN012 Excitatory Pop Neuron 2
A new version of Christian Faubel and my Pop Neuron.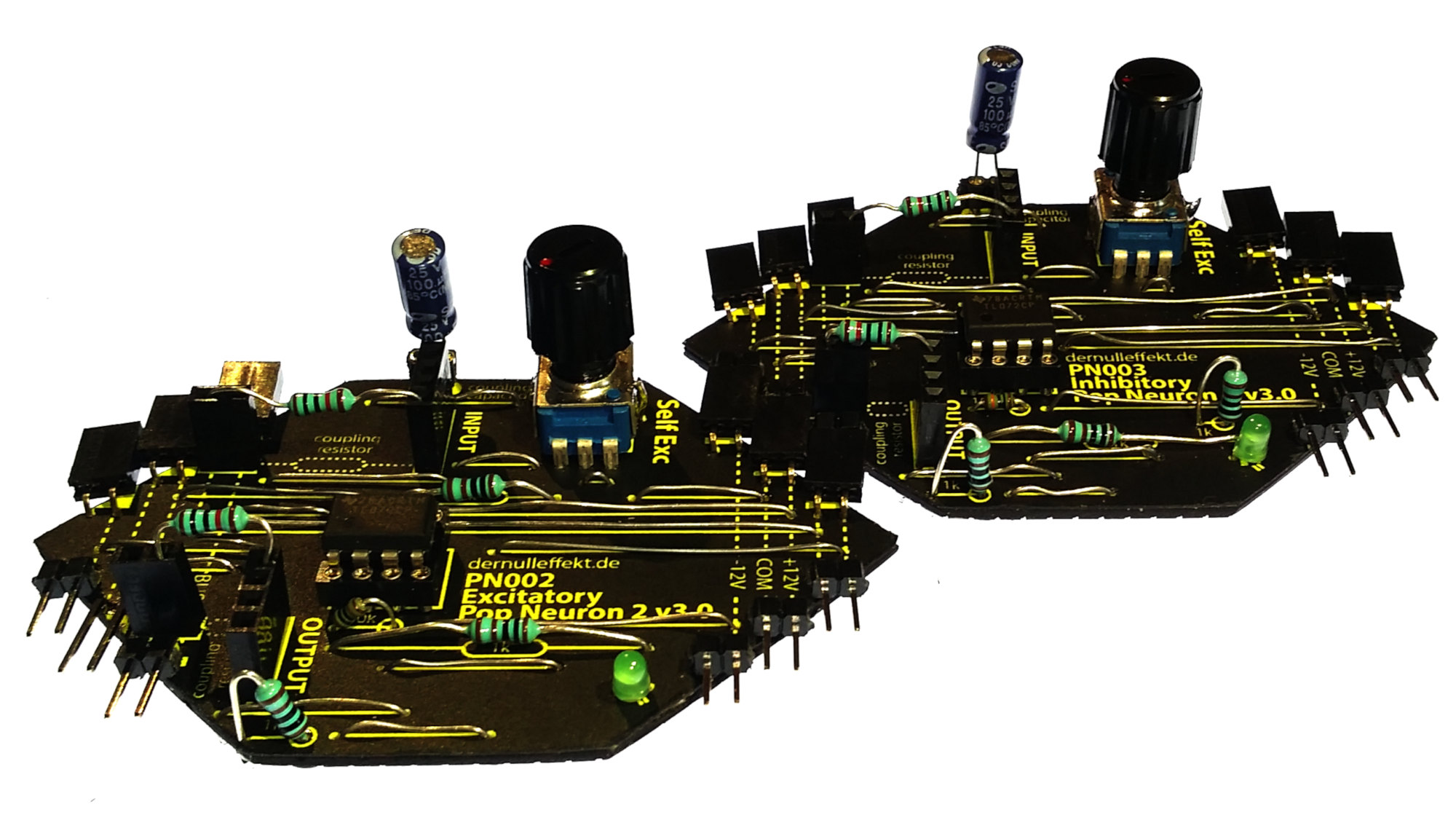 The improved version of the Excitatory Pop Neuron comes now with an in build integrator. And like in the other version one has to set the input capacitor and the in- and output resistors to the bus.
And it comes in the old but also in the new honeycomb form factor.

---
Schematic
Paper PCB

pn002_excitatory_pop_neuron_30.zip

… and in the new honeycomb form factor:

pn012_exitatory_pop_neuron_2_20.zip

---