This is an old revision of the document!
---
Table of Contents
---
Paper-Leonardo
---
An other Arduino clone!
The Paper-Leonardo is the only Paperduino Clone with USB on Board and extra ISP pins. But unfortunaltely cause the board is based on an Atmega32U4 chip and is only availible in SMD one has to solder SMD.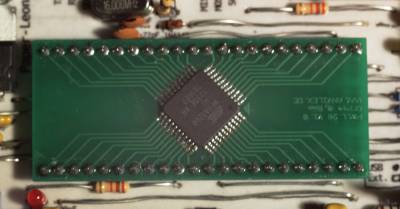 Here is a manual for SMD soldering.
Front: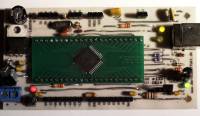 Back: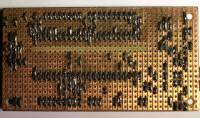 ---
Paper-PCBs
Schematic
Parts
Atmega32U4

4 lowcurrent LEDs

voltage converter 78M05

crystal 16MHz

2 elkos 100µF

1 elko 10µF

5 capacitors 100nF

1 capacitor 1µF

2 capacitors 22pF

Z-Diode 3.6V

diode 1N4007

resistors: 4x 2.2kOhm, 2x 1kOhm, 2x 10kOhm, 2x 22Ohm

poly fuse 500mA

coil 10µH

reset button

headers

jumper

USB socket
---